How does a family adjust their level of life insurance?
Article Licenses: DL, unknown
Advisor Licenses:

Compliant content provided by Adviceon® Media for educational purposes only.
---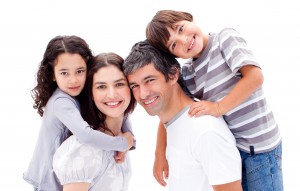 As life insurance needs change through your lifetime you can parallel those anticipated changes with multiple life insurance policies. A capital needs analysis or review reveals the money you would need to meet your current and future needs. This capital need can lessen over your lifetime as you accumulate assets.
For most families The years of child-rearing present the largest life insurance need to create capital for income replacement, child care, clothing, food, college education and the extras.
What plans are best?
 Young families may purchase a large personally owned term insurance plan, or combine it with a small amount of permanent life insurance, depending on affordability. The most important is that the family's needs are covered properly. Note: Group insurance from work may run out if you change your employment or lose your health. It is not owned independently thus there is no real control over such a plan. If possible shift monies paid for group term to your own term plan.
For empty nesters Life insurance needs may be less when the children have moved out. However if a wage-earning spouse dies, a life insurance benefit can offset the loss of income, pay off the mortgage and/or accrued debt, create an emergency fund, and help shore up capital needed for retirement. Thus life insurance is usually still needed.
What plans are best?
 If the capital need remains high, consider converting a portion of any term insurance you own into a permanent plan, or use a hybrid plan where term is mixed with permanent insurance. You may be able to reduce the face amount while adjusting the total coverage to meet your current need and work out an affordable payment.
Paying for final expenses During retirement every man and woman will one day present the need for his or her spouse or family to have capital to pay for final expenses in relation to and depending on the funeral expenses. Not everyone has saved up sufficient funds for this expense. Where there is life insurance it can save children and/or siblings the possible need to pay that expense for you.
What plans are best?
 It is wise to have a certain amount of permanent life insurance to offset these expenses. At the age of 50 plus consider converting some or all your term insurance if you do not yet own a permanent life-time plan. Aim to own at least $25-50,000 worth of permanent life insurance just to pay for the final expenses.
---
Publisher's Copyright & Legal Use Disclaimer
All articles are a legal copyright of Adviceon®Media.
The particulars contained herein were obtained from sources which we believe are reliable, but are not guaranteed by us and may be incomplete. This website is not deemed to be used as a solicitation in a jurisdiction where this representative is not registered. This content is not intended to provide specific personalized advice, including, without limitation, investment, insurance, financial, legal, accounting or tax advice; and any reference to facts and data provided are from various sources believed to be reliable, but we cannot guarantee they are complete or accurate; and it is intended primarily for Canadian residents only, and the information contained herein is subject to change without notice. References in this Web site to third party goods or services should not be regarded as an endorsement, offer or solicitation of these or any goods or services. Always consult an appropriate professional regarding your particular circumstances before making any financial decision.
Mutual Funds and/or Segregated Funds Disclaimer
Commissions, trailing commissions, management fees and expenses all may be associated with mutual fund investment funds, including segregated fund investments. Please read the fund summary information folder prospectus before investing. Mutual Funds and/or Segregated Funds may not be guaranteed, their market value changes daily and past performance is not indicative of future results. The publisher does not guarantee the accuracy and will not be held liable in any way for any error, or omission, or any financial decision. Talk to your advisor before making any financial decision. A description of the key features of the applicable individual variable annuity contract or segregated fund is contained in the Information Folder. Any amount that is allocated to a segregated fund is invested at the risk of the contract holder and may increase or decrease in value. Product features are subject to change.