Company Info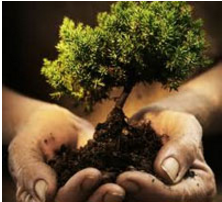 CPN Financial is a full-service brokerage house that provides financial tools that enable families to achieve their goals. Our holistic approach to financial planning has created wealth for many families for over twenty years.
We conduct our brokerage with honesty, integrity and discipline. We aspire to excel in all we do. We deliver innovative and high-quality professional services and products, consistently meeting and exceeding client expectations.
At CPN we believe in wealth creation through planning, commitment, discipline and patience. Following these principles will ultimately lead to financial success.
Our achievements are measured by your results, therefore we are dedicated to education and professional development. We are constantly evolving and growing to remain one step ahead of the financial markets.
We strive to achieve 5 major objectives:
Educate our Clients
Eliminate debt
Preserve capital
Attain Above Average Real Rates of Return
Minimize taxes
Dave Johnson "Wealth Management Advisor" (LLQP)
Dave Johnson began his career with CPN Financial Services after successfully completing his studies in Life Insurance (LLQP). After working with a wide variety of clients during his career in the financial industry and as an advisor, Dave realized he enjoyed best-helping individuals and families protect their greatest asset… their lives.
With that in mind, Dave designed his practice to help clients accomplish the following as it relates to their life protection needs and accumulation of long-term wealth…
• Saving time by shopping the market for the most suitable plan providers.
• Maximizing the savings and wealth creation potential through thoughtful planning
• Packaging affordable solutions that protect against Critical illness, Disability and the loss of life

Dave resides in Toronto, ON. Outside the office, Dave enjoys working out, improving his cooking skills, reading, and the occasional swing of the golf clubs at his favourite local driving range.
Let Dave's wealth of knowledge and passion for life and life protection guide and protect you and your family for generations to come…….
You can reach Dave via phone at 647-867-7809 or via the contact form
CPN Financial Services
"Grow your assets"